Self Adheshive Tape (BOPP Tape)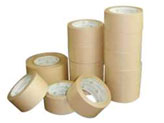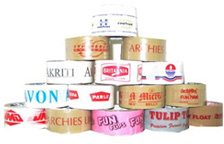 Bioxially Oriented Polypropelene (BOPP) Film coated with acrylic based adhesive in different micron (gsm) coating thickness. The BOPP tape is available in different colours. BOPP tape is used in carton box sealing and for stationery purpose. Printing of single and multiple colour is also possible with logo or customized design.
We also have low noise BOPP Tape to reduce noise pollution on the factory shop floor.
Tape Size
Plain 40 micron
Printed 42 micron
12mm - 288 pc/ctn
18mm - 192 pc/ctn
24mm - 144 pc/ctn
36mm- 96 pc/ctn
48mm- 72 pc/ctn
60mm- 60 pc/ctn
72mm - 48 pc/ctn