Poly Laminated Pouch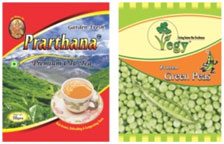 Packaging Pouches
We have on offer high quality Packing Pouches made of laminated materials. These have extensive uses in packaging of all kinds of personal care products, and other toiletries. We provide these in various sizes and shapes. These Packaging Pouches are very convenient to use, while being good barrier to gas, light, moisture, and smell.
Laminated Pouches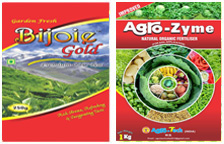 We provide an array of laminated pouches/standard pouches that is fabricated by a hot seal method. Our range also includes printed laminates specially made by the process of Rotogravure which is able to print nine colors. These pouches can be three-side sealed, centre sealed, stand up, with/without zip, stitched pouches and many others. Besides these, we offer seal pouches which can keep small and medium sized products. We also manufacture our range as per the specification of our esteemed clients. We further ensure that our assortments effectively serve various products as per the requirements of the market.

Our range is largely used in food and beverage industry. In addition, these are also used in the packaging of: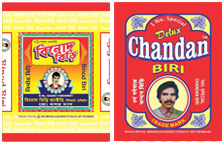 • Seeds
• Biri
• Tea
• Biscuits
• Chanachur
• Oil
• Industrial
• Pharmaceuticals
• Electronics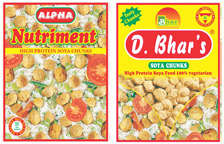 Jumbo Pouches
We offer a comprehensive range of Jumbo Bags with varying capacities of 5 kg to 10 kg. These Jumbo Pouches are specifically designed to carry large quantities of contents. We manufacture these using high grade materials, which offer durability and strength to these bags for carrying bulky goods.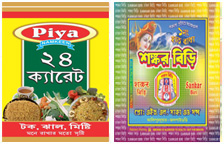 Square Bottom Pouches
Wicket Pouches :
Offering die-cut shaped pouches, wicket pouches, cold seal pouches for heat sensitive products

Cold Seal :
Patterned proprietary glue coated laminate film.
Applications :
Ideal for heat sensitive products, superior packaging speed needs.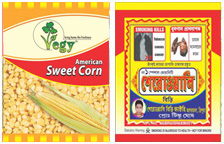 Zipper Pouches
We manufacture a wide array of sealed stand up pouches, like stand up zipper pouches and stand up pouches without zipper. These are available in various prints and laminations as required by the clients. These are provided in smooth and stable finish, with reasonable sealing temperature tolerance.

Laminated Poly Pouches
We offer our valued clients with quality laminated polyester and polythene pouches. These are used to accomplish the need for packing of various items such as textiles, groceries, petals, shampoo, nuts and many others. They are available with multi color printing suffice that provides a superior shelf life. Aluminum foil and metalized film can also be used. We also undertake customized packing as per our client's specifications.